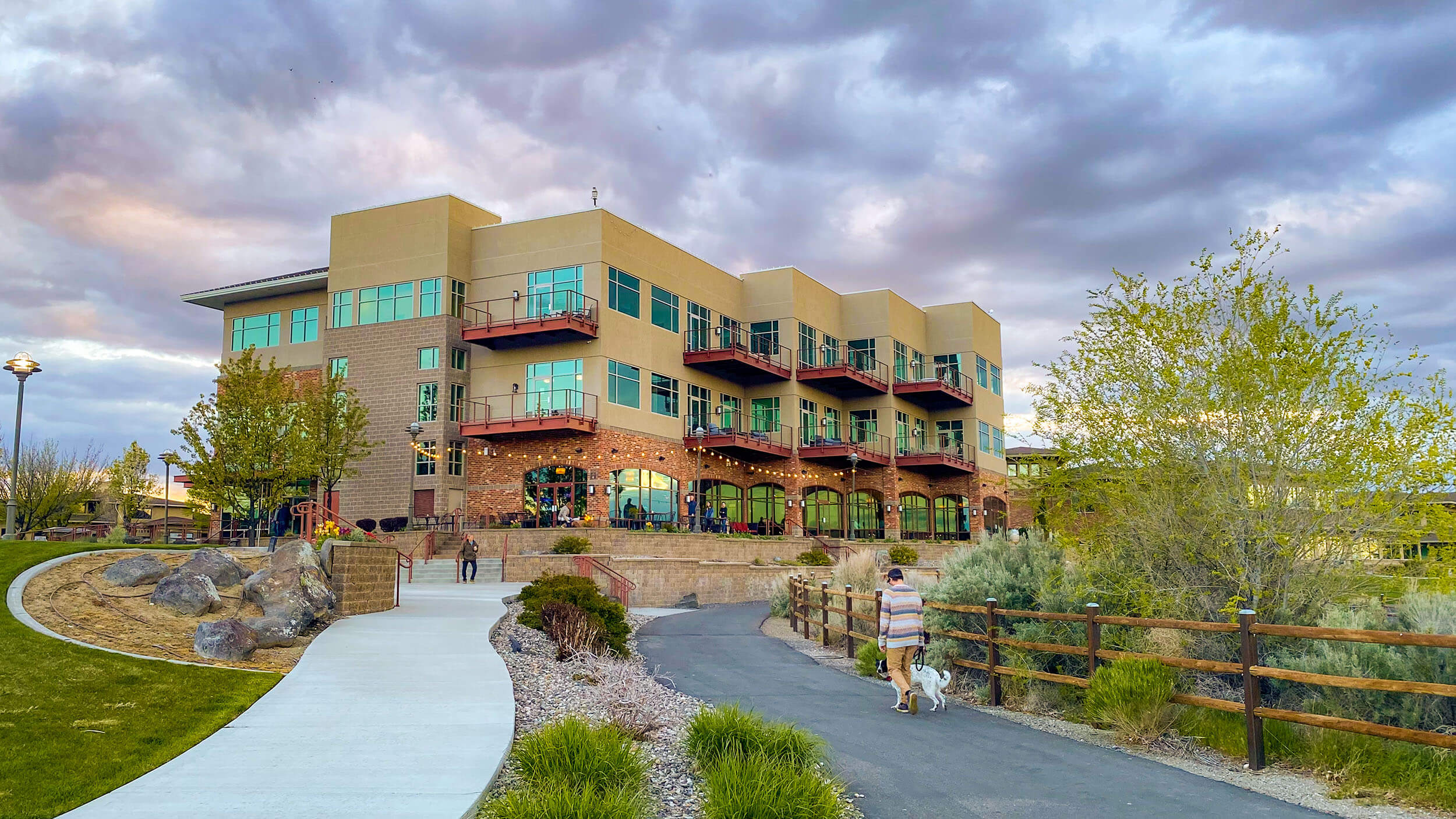 Guided Trail Home | Locations | Geology | Vegetation | Wildlife | Wellness | Photography Tips
Perrine Coulee Falls
The 200 foot waterfall flows year round. Visitors have a unique opportunity to view this waterfall from above, on the Canyon Rim Trail or if your feeling adventurous, from behind the falls themselves. The trail leading behind the falls is just off Canyon Springs Rd. and is suitable for all skill levels.
Fun Fact
The flow of the Perrine Coulee Falls is strongest in summer.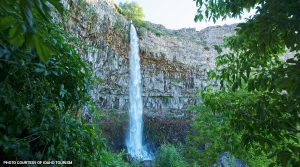 History
The Perrine Coulee Falls was formed as a result of the creation of the canal system in 1905. Before the Perrine Bridge was built in 1927, the only way across the canyon was through the Perrine Coulee Falls. The road that traveled behind the Perrine Coulee Falls was built by I.B. Perrine in the 1890's. Sometime later, the road was rerouted to avoid the waterfall. The road was then paved in the 1970's. Parts of the original road can still be seen near the falls.
Media
QR Code/NFC Tag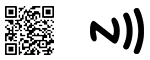 Each of the 12 locations on the Trail tour are enabled with both QR Code and NFC Tag scanning capabilities that allow users to learn more about that specific site.