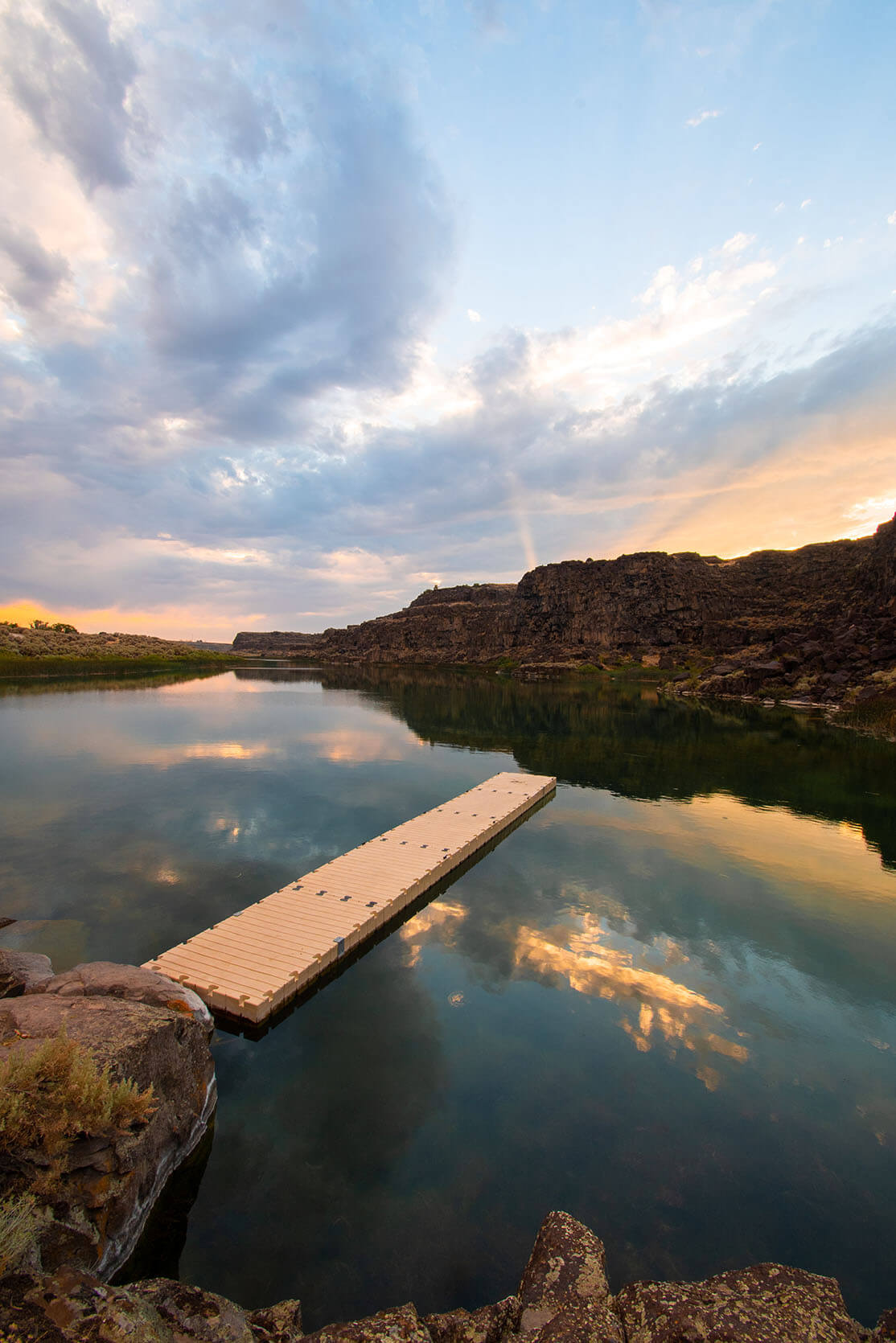 Guided Trail Home | Locations | Geology | Vegetation | Wildlife | Wellness | Photography Tips
Dierkes Lake
Although not technically on the Snake River Rim Trail, Dierkes Lake is viewable from Shoshone Falls, and a drive of less than one mile. The City of Twin Falls purchased Dierkes Lake in 1969. This 191 acre park is the perfect place to host a family barbecue or to cool off in the lake during the hot summer days. A seasonal concession stand, seasonal life guards (June-August), a playground, and picnic tables are open for public use. There is a $5 vehicle fee to enter the Dierkes Lake and Shoshone Falls area from March through September. Only non-motorized boats, kayaks, and canoes are allowed on Dierkes Lake. No alcohol is allowed. There are two shelters available for reservation. The north shelter seats 36 while the south shelter is capable of seating 54 adults. Both shelters have electricity available and they each have a grill.
Fun Fact

History
Dierkes Lake is a popular Twin Falls swimming and fishing hole, but it wasn't always. The area was originally a "blind canyon" discovered by John Dierke, a German immigrant who came to Idaho in 1907. Dierke found the area while on the job for Idaho Power and saw the potential of the canyon's creek. He planted apple, cherry and peach trees there, according to Mary J. Inman's Twin Falls Centurybook, but irrigating the fields above the lake caused the water table to begin to rise. While this surprise irrigated the orchards nicely, the water didn't stop, and Dierke was forced to pick his final fruit from a rowboat. The lake was sold to the city of Twin Falls in 1969. The lake is stocked with fish such as blue gill and trout for anglers' enjoyment.
QR Code/NFC Tag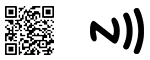 Each of the 12 locations on the Trail tour are enabled with both QR Code and NFC Tag scanning capabilities that allow users to learn more about that specific site.