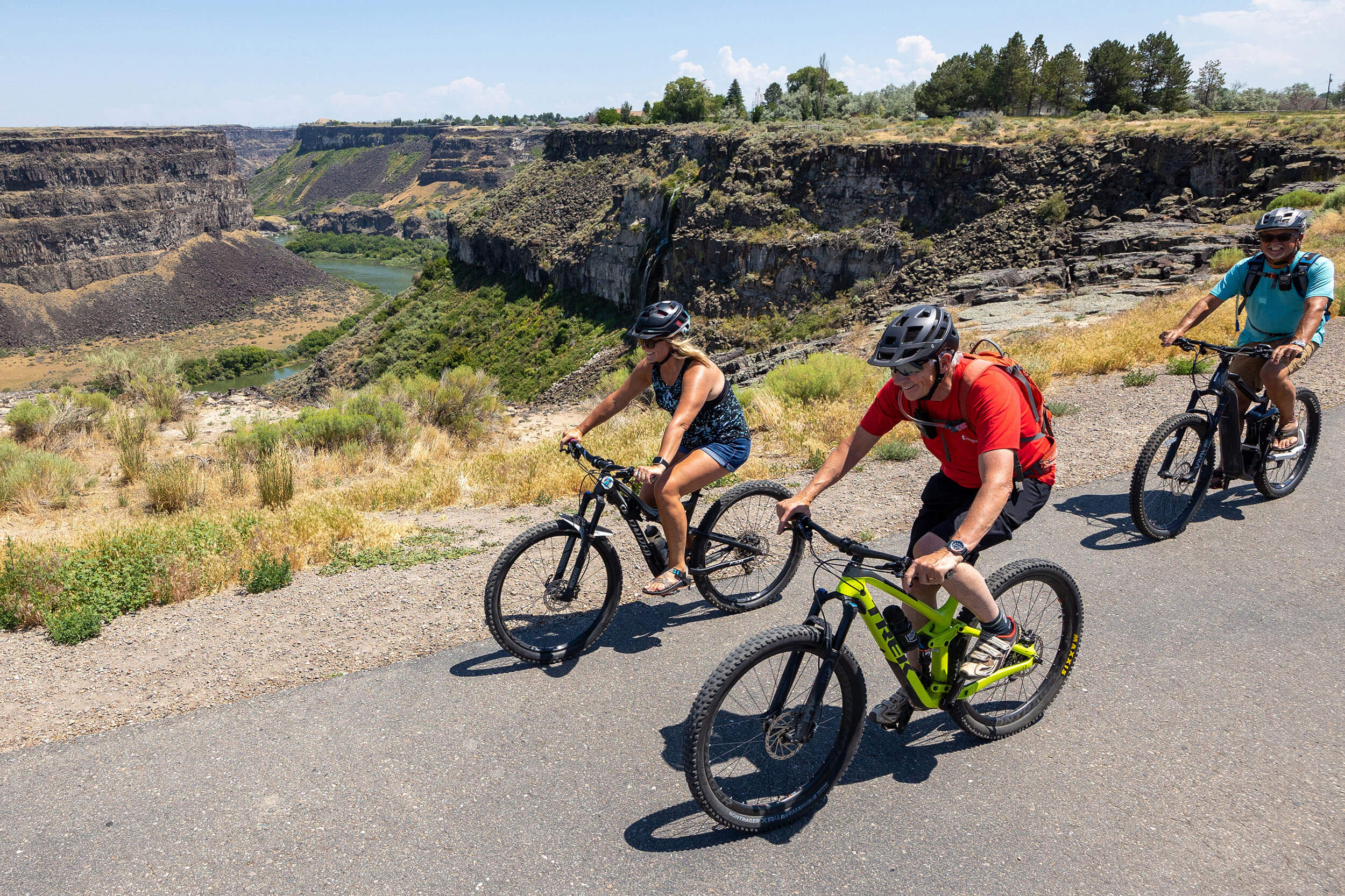 Guided Trail Home | Locations | Geology | Vegetation | Wildlife | Wellness | Photography Tips
Federation Point
This is the start of the Canyon Rim Trail. This viewpoint offers extraordinary views of Centennial Waterfront Park, the Perrine Memorial Bridge, and Canyon Springs Golf Course. It's one of the best locations to take panoramic photos in the valley.
Fun Fact
The Snake River Canyon was submerged under 300 feet of water during the Bonneville Flood.

History
In 1884, I.B. Perrine claimed a large area for his ranch near two beautiful lakes that served as watering holes for his cattle that he named "Blue Lakes". By 1900, Blue Lakes was a thriving community where Hortense Perrine was the postmistress. This was the beginning of what is now known as the Magic Valley.
Federation Point is a rock wall memorial dedicated to Twin Falls' M.S. & S. Club, a women's organization that stood for "Mothers' Study and Surprise". The organization was first started in 1913 and continued through the 1960s and possibly the 1970s. Club members dedicated themselves to learning as much as they could, including music, famous women, authors, and the newest methods of canning. The club was the first part of the Rural Federation of Women's Clubs and in 1949 joined the General Federation of Women's Clubs, an international organization dedicated to community improvement by enhancing the lives of others. The point on the rim of the canyon is named for the club's affiliation with the Federation of Clubs. The group initiated the project and dedicated the wall in 1949.
QR Code/NFC Tag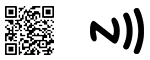 Each of the 12 locations on the Trail tour are enabled with both QR Code and NFC Tag scanning capabilities that allow users to learn more about that specific site.