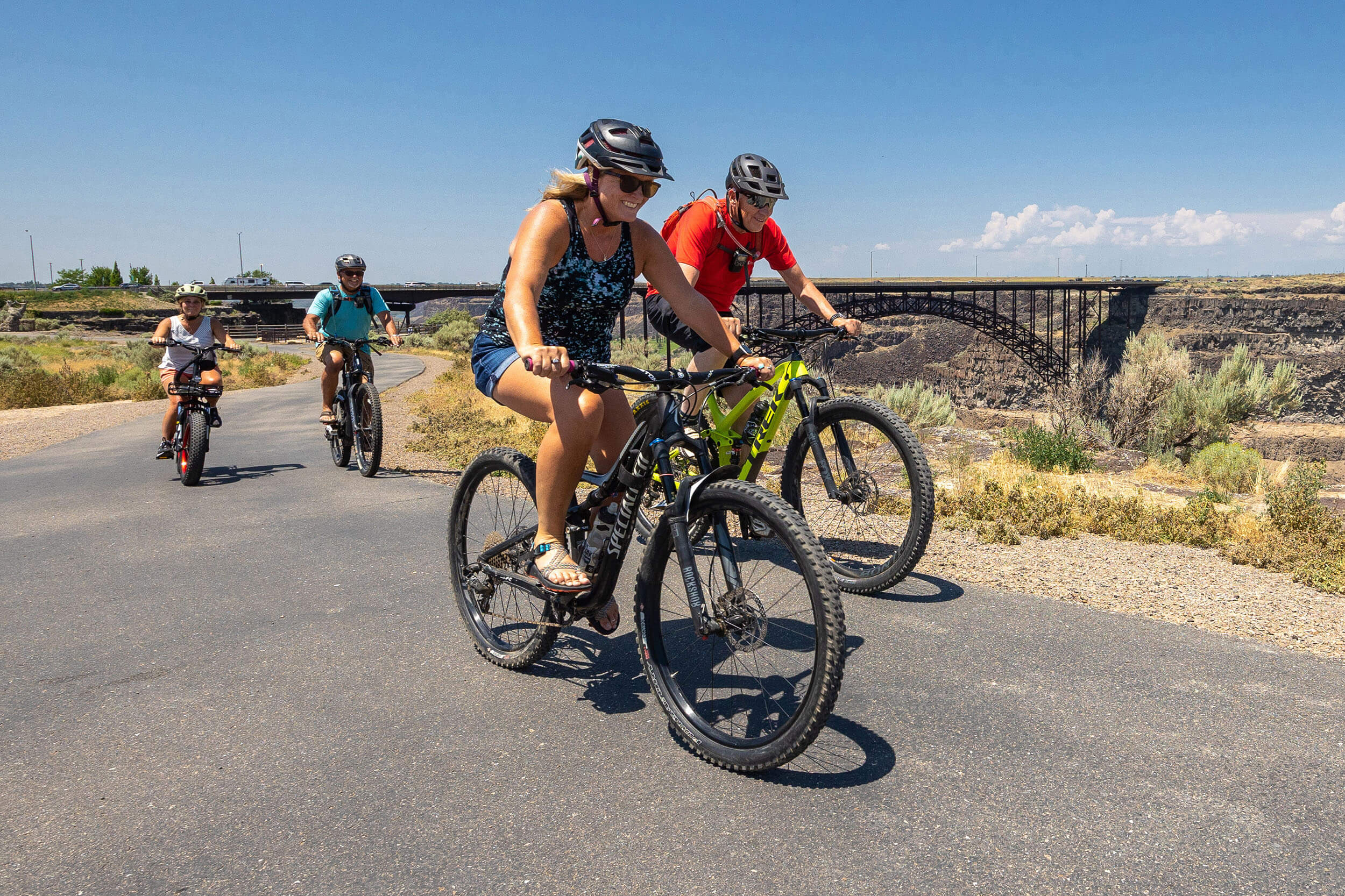 Guided Trail Home | Locations | Geology | Vegetation | Wildlife | Wellness | Photography Tips
Perrine Bridge
Named after the founder of Twin Falls, this bridge is 1,500 Ft. long and spans the beautiful Snake River Canyon. Not only is it a four-lane bridge, it also has pedestrian walkways on both sides that offer spectacular views of the Snake River.
The Perrine Bridge is a popular destination for BASE jumpers from all over the world. It is one of the few structures they can use without special permits from the city.
Fun Fact
The Perrine Bridge is the eighth tallest bridge in the United States.
History
Opened in 1976, the distinctive brown structure was a replacement for the 476 foot (145 m) high Twin Falls-Jerome bridge, a colossal 2-lane cantilever that was the third highest bridge in the world upon its opening in 1927.
The main span was constructed using the stayed cantilever method whereby individual pieces of the arch were lowered down from a highline and held in place by a series of stay cables that temporarily radiated out from the end of an already completed approach span on either side of the canyon. Once the two arch halves were joined in the middle, the cable stays were removed and the highline was then used to place the final spandrel supports and deck spans.
Media
QR Code/NFC Tag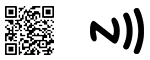 Each of the 12 locations on the Trail tour are enabled with both QR Code and NFC Tag scanning capabilities that allow users to learn more about that specific site.