Mermaid Cove is one of the most popular waterfall hiking destinations in Jerome.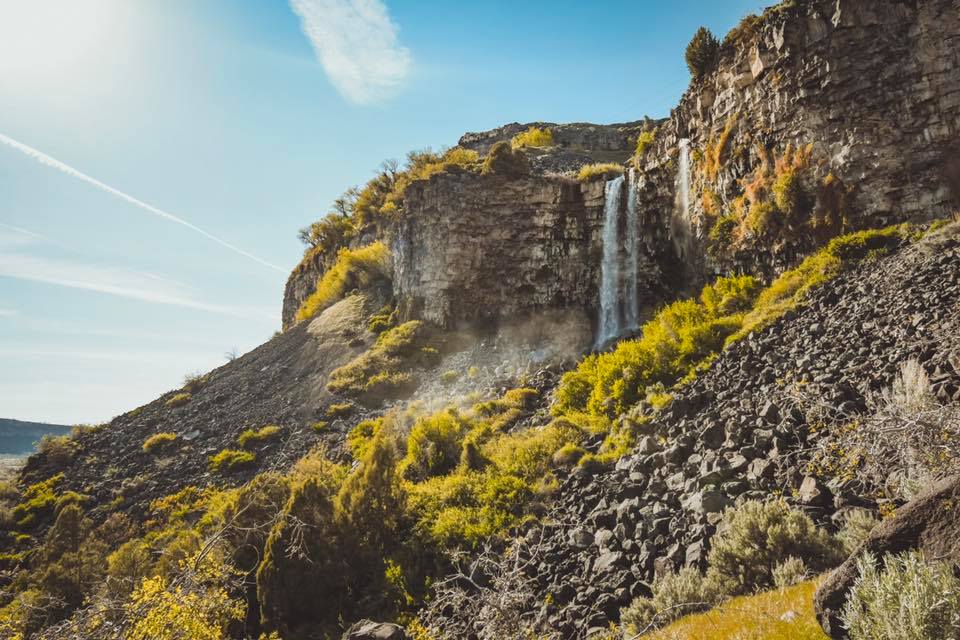 Late spring to mid-summer this waterfall pools into a cove. It is beautiful to see from multiple views. The hike to Mermaid Cove is quick. Situated on the north side of the Snake River Canyon, it is a short drive from Jerome. Golf Course Road will take you to Yingst Road, then to the parking lot at the start of the trail head!
Both drops of Mermaid Cove are also visible from Auger Falls Heritage Park on the south side of the Snake River.
Because this destination is popular, please remember to pack out what you pack in to keep the litter minimal.
Pin it for Later!