Visiting the Haunted Mansions of Albion
Get your tickets here: https://www.hauntedalbion.com
Zombies. Clowns. Ghosts. What could go wrong? In the Haunted Mansions of Albion, a lot — and that's the fun! Every year, the organizers of the Haunted Mansions of Albion transform the abandoned Albion Normal School into a nightmare dreamscape for Halloween thrill seekers and the plain old curious. This year, your ticket will get you into the "School of Chaos," the "House of Clowns," the "Zombie Academy," and historic Comish Hall.
The historic school was founded by the Idaho Legislature in 1893 and served generations of students until its closing in 1951. Magic Valley Christian College opened at the site in 1957 but shut its doors for good in 1969 — and that's when the rumors began. Disembodied voices, ghostly animals, and a black-haired woman have terrified and thrilled visitors to the school's halls for nearly 40 years, making the school a popular spot for paranormal investigators.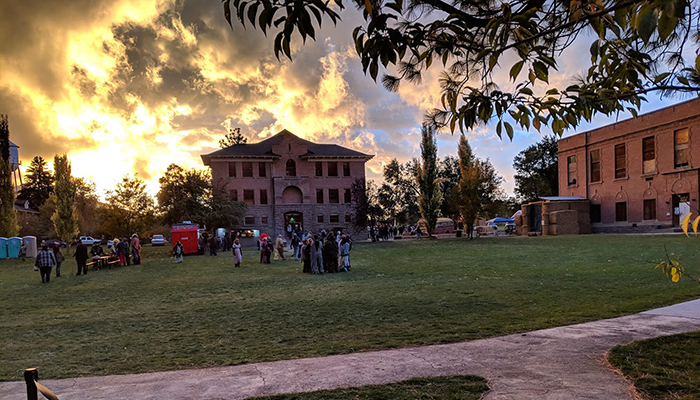 Explore the Haunted Mansions of Albion at your own risk this fall (and please leave kiddos younger than 8 at home). Here's what you need to know:
Hours of Operation: 7-10 p.m. Thursdays; 7 p.m.-midnight Fridays and Saturdays (last entry is 11:30 p.m.).
Dates: October 1, 7-8, 14-15, 20-22, 27-29, 31; November 4-5.
Admission: $20 per person. Call 208-312-8484 if you plan to come with a group of 25 or more people.
Where to Stay: Marsh Creek Inn in Albion, or plenty of hotels in Burley like the Hampton Inn, Best Western and others.