Scorched and scarred by lava, Southern Idaho's desert landscapes can seem unforgiving — a  sea of sagebrush and lava rock that stretches beyond the horizon.
For the unknowing traveler, she may seem dull or dry, but Southern Idaho's true treasures lie beyond the surface. Adventurers that wander longer and look deeper are likely to discover her secrets — caves and coves of shimmering blue waters and delicate ferns. Fiercely bright wildflowers bloom against the black basalt, covering the earth in a painted tapestry. The foothills and valleys harbor hot springs and crystal-clear lakes. Canyon walls showcase thousands of waterfalls and vivacious wildlife. Some of Idaho's greatest gems are hidden in the desert landscape.
Mysterious and beautiful, the desert isn't always what it seems and these are just a few of the hidden wonders that await your visit.
---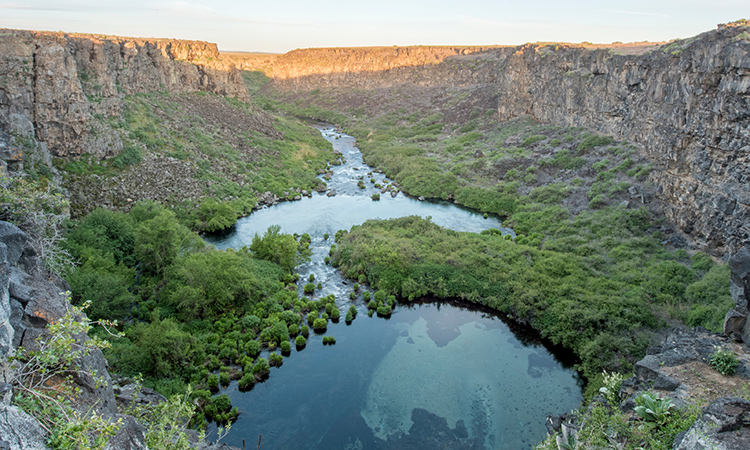 Box Canyon – Wendell, ID
A quick scan of the unadulterated desert plain outside of Wendell leads the unknowing mind to believe this area is a dry field. However, a little ways down the trail, the Earl M. Hardy Box Canyon Springs Nature Preserve hides a turquoise oasis. Box Canyon is home to America's 11th largest spring, with 118,000 gallons of water flowing per minute into a pristine blue pool and down a cascading fall into two more pools below. Adventurers can take a dip to cool off from the hot desert sun, hike the six-mile loop around the spring, or admire the sound of water crashing over the falls.
---

Scott's Pond Access – Jerome, ID
Lost down a few country roads, Scott's Pond's entrance hovers on the edge of the Snake River Canyon. A short canyon trail (a little under a mile), featuring several spring-fed cascades and waterfalls leads adventurers to Scott's Pond Access. Relatively unknown, the small pond and canyon acreage is reminiscent of native canyon habitat. Deer, waterfowl, fish and other wildlife call the 200-acre area home. Locals enjoy pristine riverside views and kayaking access to 12 miles of relatively unused Snake River Canyon. It is also a great place to put in for accessing one of the best sturgeon fishing spots in Southern Idaho.
---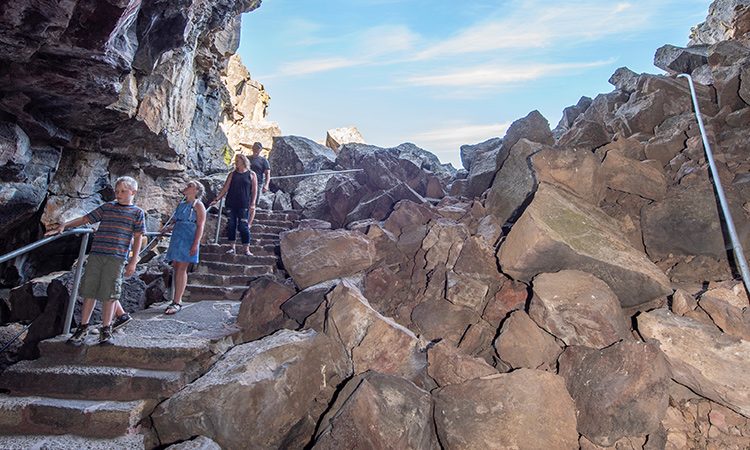 Mammoth Cave – Shoshone, ID
Stone faces and peacocks greet travelers at this quirky cave and Bird Museum. Hand held propane lanterns light your way through a self-guided tour of the world's largest volcanic cave open to the public. Mammoth Cave stays a cool 41 degrees year round, housing a silver-colored microorganism on the walls. Adjacent to the cave is a museum more curious than any in Idaho. The owners of the Shoshone Bird Museum have collected natural oddities from around the world including thousands of stuffed birds and other fossilized creatures. It's a little like something out of the twilight zone.
---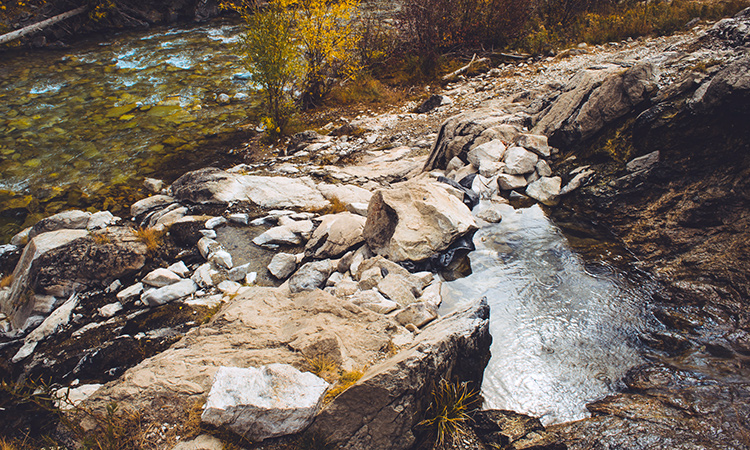 Skillern Hot Springs – Fairfield, ID
Nestled in the Sawtooth Mountains by Fairfield, the showering waters of Skillern Hot Springs flow from the hillside at 140 degrees F. Located about three miles from the trail head, the mineral waters are healing and provide a secluded haven for relaxation. Spend the night under the stars at one of many primitive campsites up or downstream of the springs. Nothing beats a soak at dawn, backcountry coffee in hand.
---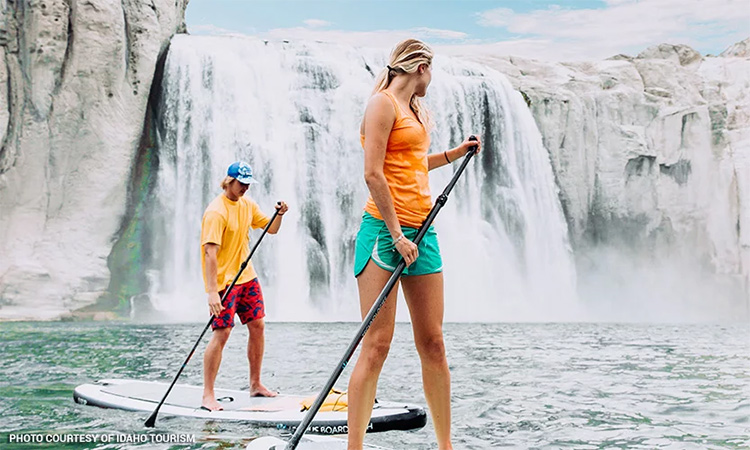 Kayak to Base of Shoshone Falls – Twin Falls, ID
The thundering power of Shoshone Falls makes it one of the most iconic attractions in Idaho. Thousands of visitors see the falls each year, but a daring few experience its full majesty. Paddlers willing to make the four-hour trip and portage over Pillar Falls can stand, humbled, at the base of the 212' waterfall. The trip takes you by waterfalls and wildlife, under BASE Jumpers and into the throne room of the 'Niagara of the West'. The journey is nothing short of epic, but the destination is truly incredible.
---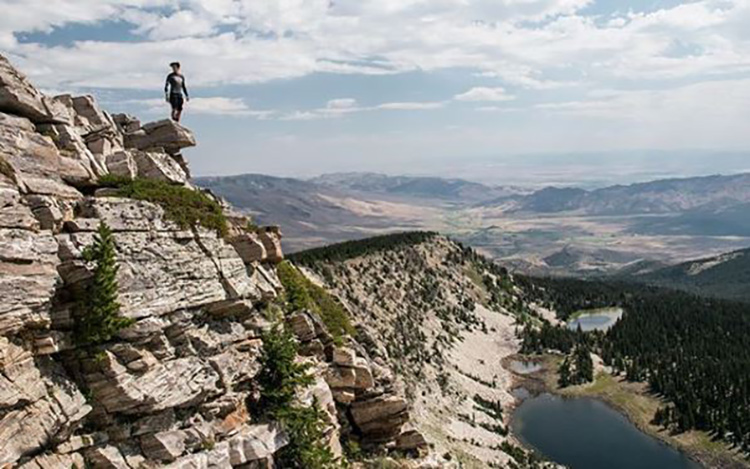 Independence Lakes Hike – Albion, ID
There are a number of rare and stunning sites in the Albion Mountain Range, but the Independence Lakes are some of the most enchanting. The three jeweled lakes are situated along a moderate 7.7 mile out and back trail. Each lake gains in elevation and difficulty for a total climb of 1,700'. Experienced hikers/scramblers can attempt to summit Cache Peak (Albion Mountain's highest peak) to catch a bird's eye view of all three lakes. For a shorter expedition and less climbing, visitors can opt to stop at the first or second alpine lake to bask in the sun and take a plunge.
---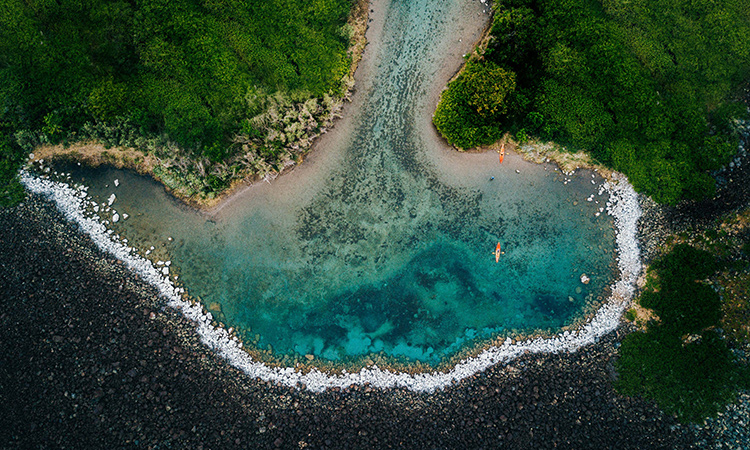 Blue Heart Springs – Hagerman, ID
Flying over Hagerman some might notice a shimmering blue sapphire dangling from the proud waters of the Snake River. Blue Heart Springs is a hidden cove filled with bubbling Caribbean blue water. The crystal-clear water is starkly contrasted by black basalt canyon walls and desert surroundings.  Kayakers lucky enough to discover the heart-shaped oasis are met with a gem thousands of years in the making.
---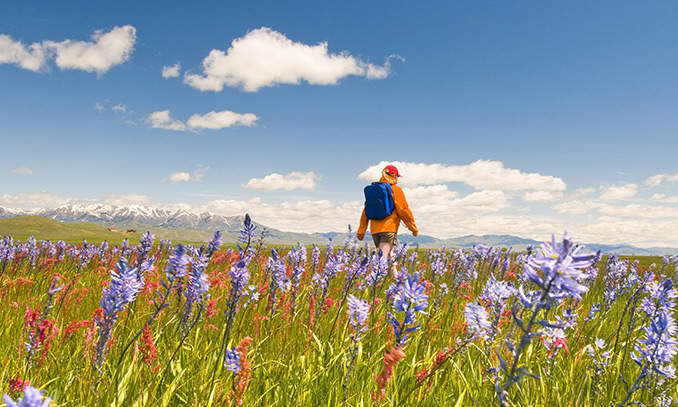 Centennial Marsh – Fairfield, ID
It appears, like magic, from the high desert floor of the Camas Prairie: A reverie of blue camas flowers surrounding wetlands teeming with life. Visitors who spend just a few minutes here will be treated to the songs of thousands of birds — especially in late spring, when newly-hatched little ones follow their mothers through the wetlands. Binoculars and a camera are recommended to spot and snap raptors, shorebirds, songbirds, waterfowl, and other flora and fauna.
---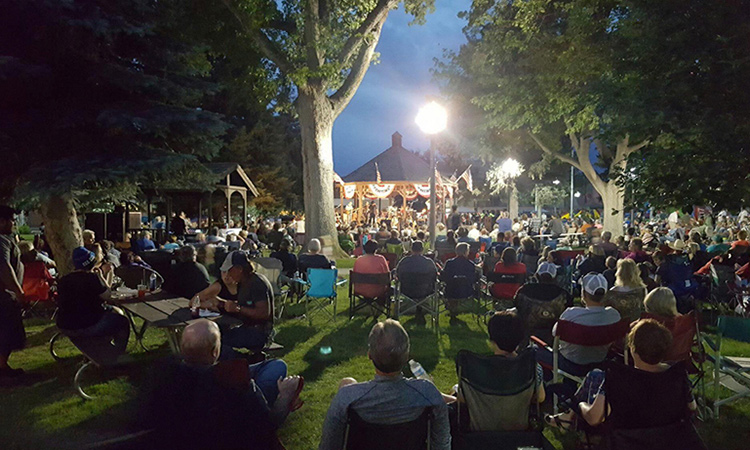 Rupert Square – Rupert, ID
There is a place in Southern Idaho that has hardly changed for more than 100 years, preserved in amber and lovingly cared for by generations of citizens. Rupert Square is the heart of its namesake city, and it is as charming as it was when built in the early years of the 20th century. The square is still lined with local specialty shops, just as it was a century ago, including a quilting shop, bookstore, shoe store, flower shop, and restaurants. Take in the spirit of Rupert's early settlers by gazing at the buildings they constructed, many of which are on the National Register of Historic Places. You may explore it at your own pace by picking up a free walking tour brochure from the Minidoka County Museum or the Mini-Cassia Chamber of Commerce.
---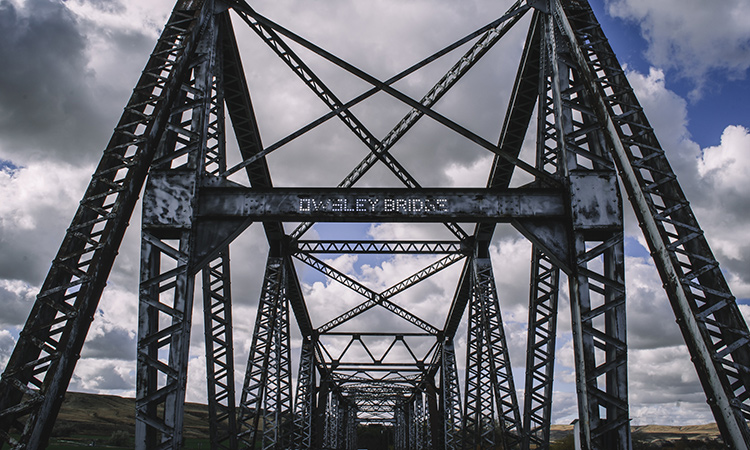 Owsley Bridge and Waterpark – Near Hagerman, ID
Nearly 100 years ago, hundreds of people excitedly gathered to celebrate a truly modern marvel: a cantilevered through-truss bridge. It is still the only one of its kind in the state. Now a designated national historic place, visitors can make a day of a trip to this special structure by strolling the walking path near the water, catching a glimpse of the Hagerman Fossil Beds in the distance, and casting a line into the sparkling river at the Owsley Waterfront Park.
---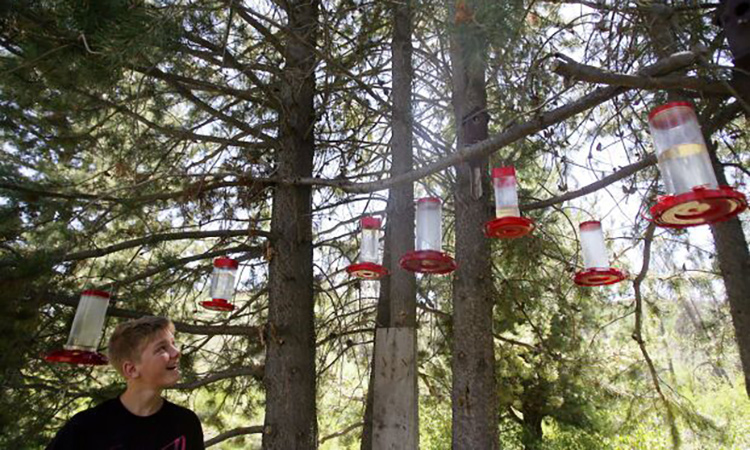 South Hills Hummingbird Trail – Near Twin Falls, ID
This is no ordinary trail. It's a hidden place found through word of mouth and sheer curiosity. Seek out this special path and you'll be rewarded with the sight of numerous hummingbird feeders and the precious, tiny birds they attract. Volunteers place the feeders there through spring and summer before the hummingbirds return to warmer climes in mid-September. To find this secret spot, take Rock Creek Road near Magic Mountain Resort. At Magic Mountain, take Rogerson Road to the west for nine miles and look for a sign that says "Home of the Hummingbirds."
---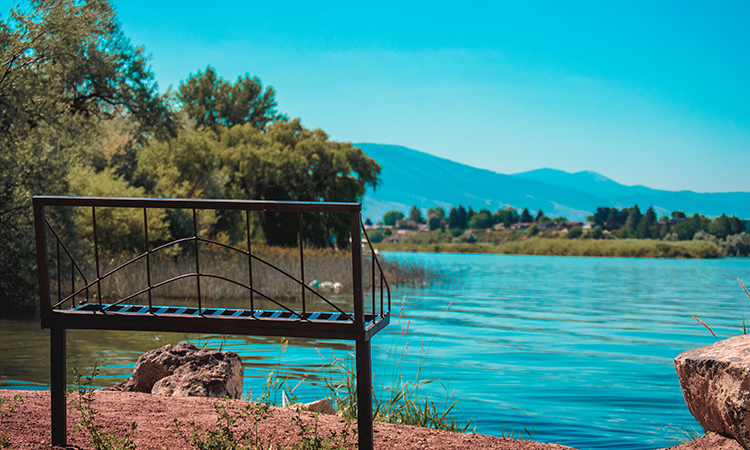 Heyburn Arboretum – Heyburn, ID
There is a lush, sprawling garden of wonders along the Snake River that offers a tranquil respite from the busy-ness of everyday life. Here, lucky visitors can discover hundreds of trees, shrubs, and flowers from around the globe. Visitors will delight in walking across the quaint covered bridge nearby or taking in the sounds of concerts held in the nearby amphitheater.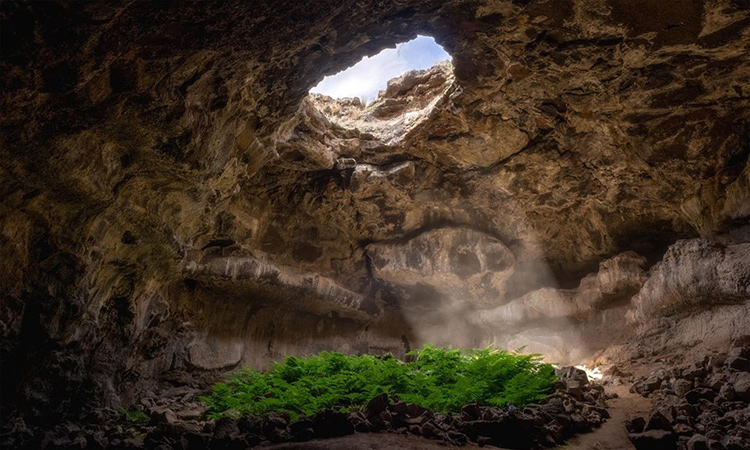 Tea Kettle Cave – Gooding, ID
Tucked back on BLM land hides another treasure known as Tea Kettle Cave. Surrounded by sagebrush and lava rock, low-clearance vehicles are not advised, but curious adventurers can just as well enjoy a mile-long hike to the entrance of the "spout". The roof of the cave, resembling a tea kettle with an open lid, lets light into the base of the cave. Soft ferns bathed in sunlight grow at the base and stay green almost year round, contrasting the desert-scape beautifully.
---
Crafted by time, fire and water, Southern Idaho's landscapes are truly spectacular. There are canyons to climb, valleys to cross and secrets to be discovered. It's time to uncover your wonder.