Profile BASE Jumper: Sebastian Alvarez
Sebastian Alvarez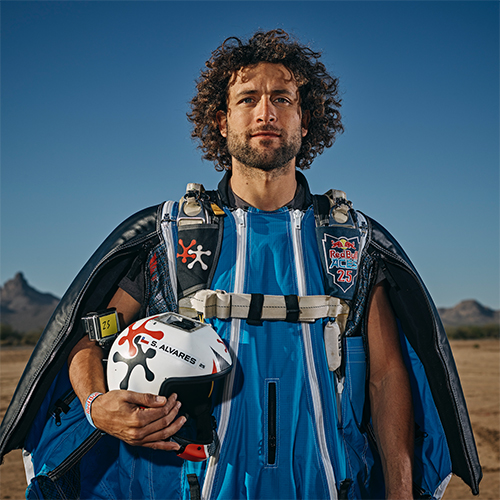 Sebastian Alvarez is a wingsuit pilot who has captured the hearts and minds of the people in his home country of Chile and the rest of the world. A high profile jumper Sebastian has made over 1100 BASE jumps and has competed at the Pro BASE World Cup, the Red Bull Aces, Wings For Love and China World Wingsuit League. He's also made a name for himself online and helped to bring wingsuit BASE to the world by completing challenging precision jumps that include flying his wingsuit between buildings in his home town of Reñaca and through a Chilean flag on a mountain above Santiago.
From a very young age he was fascinated by flight and spent hours looking at birds swooping and cavorting in the sky. Growing up on the coast of Chile in the town of Reñaca however meant the sea was closer than the sky. So at the age of 12 he started surfing and represented Chile on the Junior National Team in three Latin American competitions and two world cups. But no matter how much time he spent in the sea, Sebastian refused to give up on his dream of the sky.
So at the age of 17 he traded his surf board for an Air Force uniform and began training as a helicopter and jet pilot, eventually obtaining the highest ratings possible. But still, it wasn't enough, so Sebastian started skydiving. He made his first jump at 2006 and was immediately fascinated by the idea of flying his body without the aid of an engine or metal wings.