Profile BASE Jumper: Maurizio di Palma
Maurizio di Palma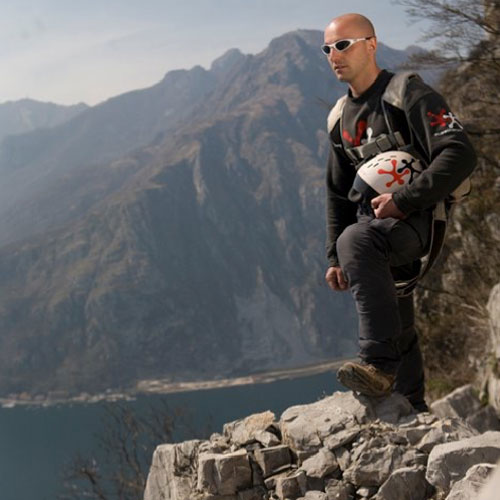 Maurizio di Palma started skydiving in 1996. He enrolled in the Army at the age of 18 and stayed for three years in the Folgore airborne troops regiment. In 2001 he started practicing the art of BASE jumping. To this day, he has successfully completed more than 3000 BASE jumps from nearly 400 spots all over the world. He is also a wing-suit pilot with over 1000 BASE jumps. Co-founder and active member of Mucho BASE Team since 2002. He is known in the international BASE jumping community as one of the most expert and complete BASE jumpers in the world.
It's over 15 years now that I breathe, eat and sleep with only one thought in my mind…tomorrow's BASE jump.
After thousands of jumps and hundreds of objects jumped all over the world I still can't stop! BASE jumping is and remains my reason for living. This sport has given me priceless emotions over the years and I think it's now time to give something back. I have decided to make my experience available to those who want and have sufficient motivation to seriously and humbly learn one of the craziest and technical yet most satisfying activities a human being could ever practice in his life.