These 7 Southern Idaho Races Bring the Pain for Endurance Lovers
Outdoors lovers flock to Southern Idaho for the huge waterfalls, steep canyons, and fast-paced Snake River. But now endurance sports athletes — both professionals and weekend warriors — are discovering the ever-so-painful joys of testing their mettle among some of the region's most beautiful backdrops.
These seven annual events push the physical limits of runners, cyclists, and kayakers, but they're just as fun for spectators and supporters.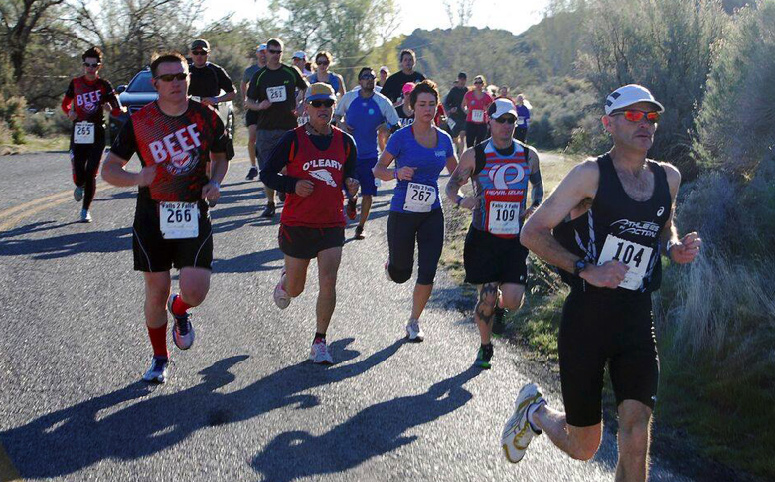 Falls 2 Falls Run
Usually scheduled for: April in Twin Falls
This five- or 10-mile walk/run/relay takes competitors from Twin Falls on the Snake River to Dierkes Lake by Shoshone Falls, a 212-foot waterfall known as the "Niagara of the West." It's a great way to enjoy a race as a family; there's even a one-mile run for kids. Register now.
---
River Dash Kayathlon
Usually scheduled for: June in Twin Falls
This twist on the classic triathlon swaps kayaking, canoeing, or stand-up paddleboarding for the swimming portion of the race. Set at beautiful Centennial Waterfront Park in the Snake River Canyon, this race includes a 2.5K water section, a 15K cycle, and a 5K run. This event helps support the United Way of Southern Idaho, so you can feel extra good while you're working up a sweat!
---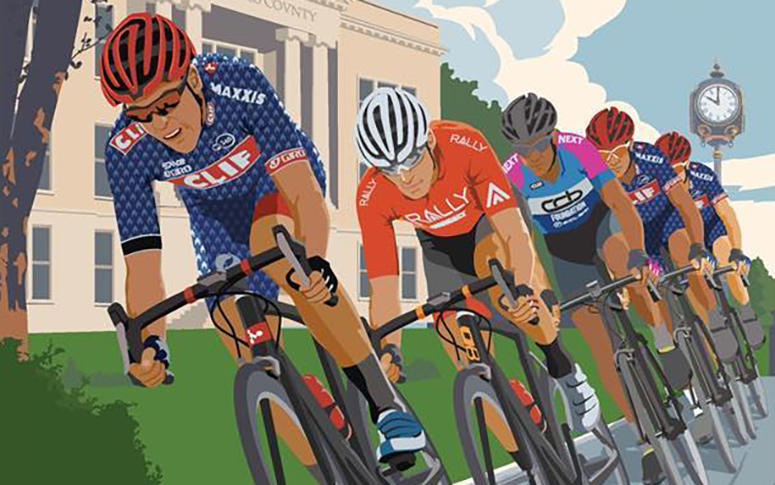 Twin Falls Old Town Criterium
Usually scheduled for: Early July in Twin Falls
Cyclists know criteriums as grueling, fast-paced races. Fans know them as pure fun. This race takes place in charming Old Town Twin Falls, where well wishers will line the streets, sample the beer garden, and enjoy the music from the CLIF Bar Grove Valve Orchestra. USA Cycling participants can register here.
---
Cycle Magic Valley
Usually scheduled for: Mid-July in Twin Falls
The Magic Valley Trail Enhancement Committee (MaVTEC) sponsors this event, which has been dubbed "Southern Idaho's premier cycling event." This race is open to all cyclists of all abilities and features several options for racers: a family-friendly 12-mile route to Meander Point in the Snake River Canyon; a 30-mile route that winds its way north of Filer; a metric century route that travels to the Melon Valley in Buhl; or a full century route that heads from north of Filer to Melon Valley to Hagerman and back again. Register here.
---
Spudman Triathlon
Usually scheduled for: Late July in Burley
The top fitness and endurance event in Southern Idaho is the Spudman Triathlon, which draws about 2,000 participants from all over the nation each year. The event, scheduled for July 28 this year, features a 1.5K downstream swim, a 40K looping bike course on country roads around the Albion Mountains, and a 10K smooth running route — a little something for every athlete. Register for the action here.
---
Rim2Rim Race
Usually scheduled for: Mid-September in Twin Falls
This event is a longtime tradition in Southern Idaho. Participants run 7.5 miles to travel from one rim of the Snake River canyon to the other rim — which means non-stop views for nature lovers! Those views are a welcome break from the pain caused by the course's grueling 6 percent grades. There is a shorter course available, as well. This event is sponsored by Habitat for Humanity of the Magic Valley and is the organization's largest fundraiser of the year.
---
MaVTEC MotherStubber Gnarly Trail Run
Usually scheduled for: Late September in Twin Falls
When they say gnarly, they mean gnarly! Run this race and you'll be tested by sage, lava rock, and canyon floors while running on scenic dirt and gravel trails through the Snake River Canyon. You'll get a chance to see gorgeous Auger Falls up close, too. Register at Blue Circle Sports.