Your Perfect Winter Getaway
Your Perfect Winter Getaway
Winters can be long here in Southern Idaho, and we've learned how to make the most of them! Try wintering like a local: Head far off the trail on a backcountry cat skiing adventure. Snowshoe out to a remote yurt and discover true quiet. Blaze fresh trails while snowmobiling or snowbiking. Or test your skills by kite skiing — like sailing on snow. However you choose to get your blood pumping, you'll find fresh ways to have fun in Authentic Idaho.
Plan Your Next Getaway
Choose Your Adventure
Explore Southern Idaho before you hit the road. The Adventure Map is your guide to big fun in Southern Idaho, with dozens of family-friendly destinations and local attractions to explore.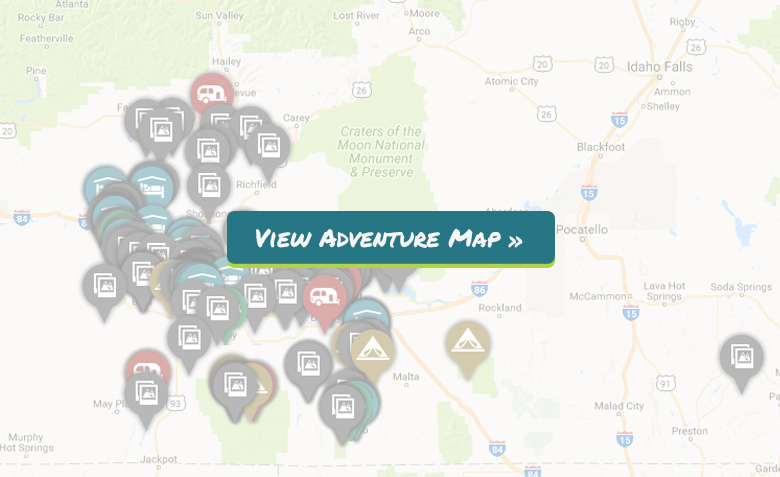 Download Your Travel Guides
Read them, print them, make them your constant companion — our free travel briefs are your ticket to family adventure in Southern Idaho.
Find a Good Night's Sleep
Southern Idaho's lodging options range from cozy cabins to nationally-known hotels. Find the perfect place to rest up after a long day of fun in Southern Idaho.
Contact the Experts
Southern Idaho's visitor centers — conveniently located in Twin Falls, Heyburn, Buhl — are your keys to insider tips. Contact our experts for up-to-the-minute weather conditions, locals-only hidden gems, special offers, and suggestions about how to make the most of your stay.
Buhl
Visitor Center
Hours: Mon – Fri
9am – Noon, 1 – 5pm
716 Highway 30 East
Buhl, Idaho
(208) 543-6682
Twin Falls
Visitor Center
Hours: Mon – Sun
8am – 8pm
2015 Neilsen Point Place
Twin Falls, Idaho
(208) 733-3974
Mini-Cassia
Visitor Center
Hours: Mon – Fri
9am – 5pm
1177 7th Street
Heyburn, Idaho
(208) 679-4793