The Magic Valley is one of the state's best areas for ice fishing — the long winters here freeze great spots such as Magic Valley Reservoir, Lake Walcott, and Lower Goose Creek Reservoir. Ice fishing isn't just for hardcore anglers: Kids love it, and it's easy for even the most novice among us. With the right equipment and a little patience, you can take advantage of the long winter and still come home with a fresh catch.
Great for Everyone: Magic Valley Reservoir. This location is known for its trout and perch fishing — in fact, its been the longtime home of the annual Magic Reservoir Ice Fishing Tournament. Expect decent-sized trout (3-5 pounds) and perch (11-12 inches). You'll find bait and tackle — along with a full-service restaurant and bar — at the West Magic Resort. Want to make a weekend of it? Check out the resort's cabins and RV spots (call ahead for reservations).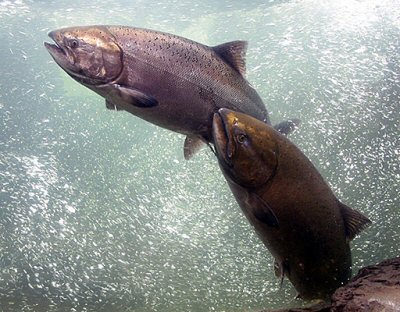 Worth the Trek: Cedar Creek (Roseworth) Reservoir. Located about a mile high, the high-desert Cedar Creek Reservoir can be a bit of a trek in the winter. Make it and you'll be rewarded with great opportunities to catch rainbow trout. The reservoir, which was created in 1910, is open year-round and has a parking lot and restrooms.
Best for Experienced Anglers: Lake Walcott. If you have your fish camera ready and have perfected the art of jigging, Lake Walcott is for you. The rainbow trout here aren't as plentiful as in other places, but once they start biting you're likely to see the payoff in bigger fish. Family members not into fishing? Lake Walcott is also a great place to go cross-country skiing. Camping areas with RV hookups are available, or stay overnight in nearby Rupert (the Drift Inn recently added six new remodeled rooms to its space).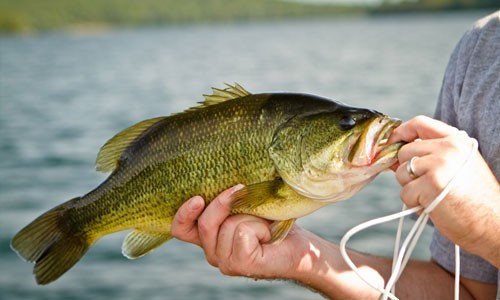 Heaven for Walleye Lovers: Lower Goose Creek (Oakley) Reservoir. Did you know that only three lakes in Idaho have walleye? (Salmon Falls Creek Reservoir, listed below, is the second of the three.) Located just outside charming Oakley, ice fishing here can be a bit more technical — walleye famously like deep, murky waters, so catching them may take some patience. When you've caught your fill, check out historic Oakley: the entire town is on the National Register of Historic Places.
Great for Variety: Salmon Falls Creek Reservoir. Nine species — bluegill, crappie, rainbow trout, smallmouth bass, yellow perch, cutbow trout, and elusive walleye — make their homes in the depths of this reservoir south of Twin Falls. The 14-mile stretch is a popular spot for families thanks to its five recreation sites with camping and toilets.
Before You Go: The Jerome Office of the Idaho Department of Fish and Game lends ice fishing equipment, such as augers, rod holders, and ice skimmers, for free. Call 208-324-4359 for more information. You'll find plenty of helpful information about limits, safety concerns, and fishing techniques on the Idaho Department of Fish and Game website.