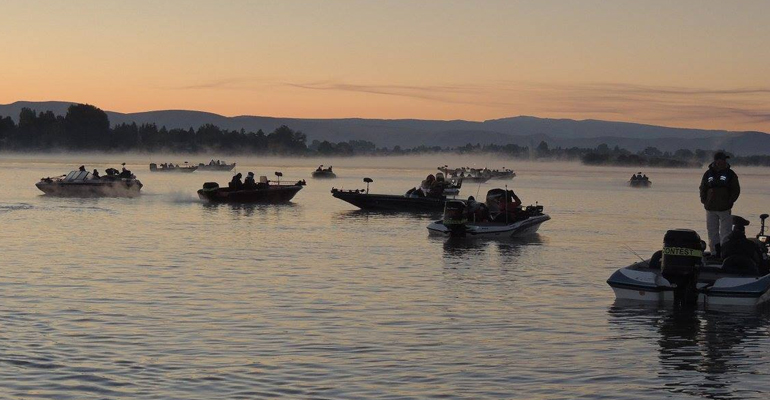 Now that the area's water has settled into their summer splendor, it's time for Southern Idaho fishing.
The Southern Idaho region provides a rich diversity of angling experiences. Fishers can find bass in reservoirs and ponds, trout in streams and high mountain lakes as well as crappie, walleye, bluegill and others.
Before you go, check out the Idaho Department of Fish and Game's Fish Planner web page, which has a ton of information about specific water bodies, the latest fish-stocking reports, fishing seasons, and family fishing destinations.
Here's a list of 10 fishing destinations that we'd recommend:
Bass hot spots
Milner Reservoir – Milner is the area's top bass hot-spot according to fishing experts. It's the venue for a popular bass fishing tournament sponsored by Dry Creek Outfitters. It's best to bring a boat, because there are many miles of fishable water between Miler Dam and Burley.
Lake Walcott – Located north of Rupert, Lake Walcott has smallmouth and largemouth bass, plus bluegill, sunfish, rainbow trout and perch. Developed boat ramps and fishing areas are managed by state parks.
Anderson Ponds at Hagerman WMA – The Hagerman WMA is easily accessible and makes a great place to take kids. The ponds are good for catching bass, bluegill and crappie.
Dierkes Lake – Part of Shoshone Falls Park. The lake is a great place to fish for bass, bluegill and trout. Thousands of kids have caught their first fish at Dierkes Lake. There is a walking/biking trail around the lake as well.
Trout hot-spots
Oster Lakes – It is also located in the Hagerman WMA. Oster Lakes are regularly stocked with rainbow trout, and since they are next to a IDFG hatchery, you can usually catch a fish. The lakes are easy to access for kids.
Magic Reservoir – Magic is stocked regularly with rainbow trout and a popular place for locals to go. The reservoir also has brown trout, bass and perch.
Lower Malad River – Try fishing the Malad River below Malad Gorge State Park. Try flies or lures for beautiful trout.
Lake Cleveland and Independence Lakes – Be sure to bring your rod and trout tackle while camping at Lake Cleveland. It is an amazing place to fish and recreate. Independence Lakes may take a bit of a hike, but you can catch trout and grayling with a view.
Walleye and other species
Oakley Reservoir – The large reservoir is also known as Lower Goose Creek Reservoir. This is a good spot for catching walleye (good eating!), trout and perch. The reservoir is stocked with more than 300,000 walleye.
Salmon Falls Reservoir – You will want to fish deep to catch walleye and trout in this large reservoir. It is located southwest of Twin Falls and just north of the Nevada border. Famous for yielding large walleyes, there are a wide variety of other fish including bluegill, perch, crappie and bass. Bring a boat for the best access.