The sun is shining and the weather is warm, and lots of adventures await. The summer will be wrapping up soon, so here is an August adventure itinerary to ensure that you get the most out of your month!
Hike to Independence Lakes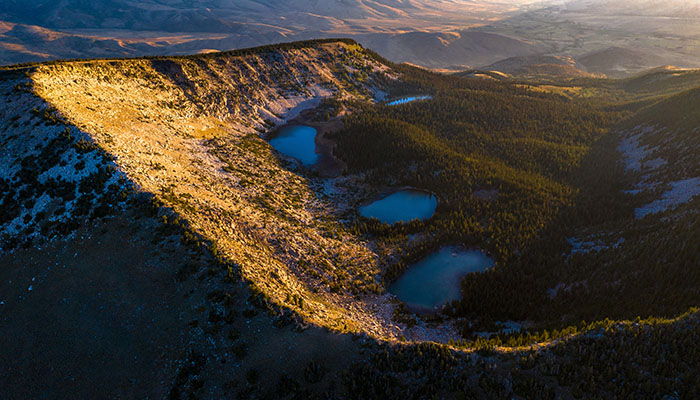 At the top of Mount Independence near Albion are a collection of breathtaking alpine lakes. Located at the end of a 7.7 mile hike, they are not easy to get to, but those who choose to do so will not regret it! For this adventure, you can begin in Oakley and take Basin Road to the east to reach the mountains. Because of the rough roads, it is recommended that you take a high clearance vehicle on your trip.
Along your trip, you'll see blooming wildflowers and looming mountain ranges. You'll also have a great view of the Snake River Plains! This hike will have you feeling on top of the world.
Learn With Big Green Adventure Tours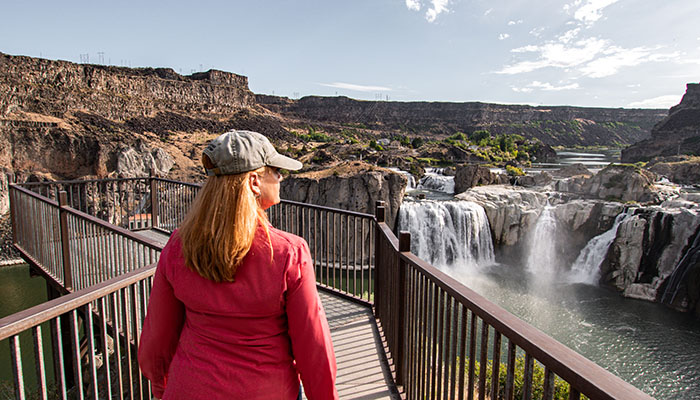 To learn more about the history of Southern Idaho and all of its adventures, consider booking a tour with BGAT. They offer custom options for groups of different sizes and preferences. Take a guided vehicle tour of Shoshone Falls and the City of Twin Falls, or a guided hike of Dierkes Lake and Shoshone Falls. Road trip to Craters of the Moon and learn about the landscape, or head underground to the Shoshone Ice Caves. You can book your tour here.
Explore the Shoshone Ice Caves and Mammoth Cave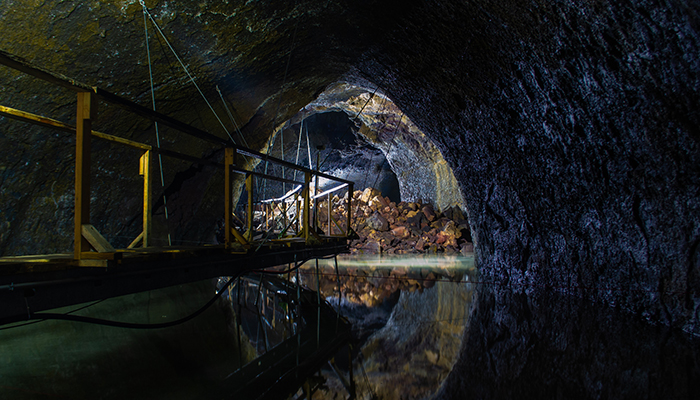 Consider getting out of the sun and exploring the underground caves near Shoshone. The Shoshone Ice Caves are 1,000 feet long and offer a chilly reprieve from the summer weather. To see these caves created from ancient volcanoes, you can book a tour ahead of time or on-site. The information leader will be able to explain the unique history of the area.
Mammoth Cave is the largest underground lava cave in the world open to the public. Unlike the Shoshone Ice Caves, this adventure is a self-guided trip that simply requires an entry fee. With a well-established, even pathway, this cave is a must-see for visitors of all abilities.
Have a Relaxing Adventure at Holesinsky Winery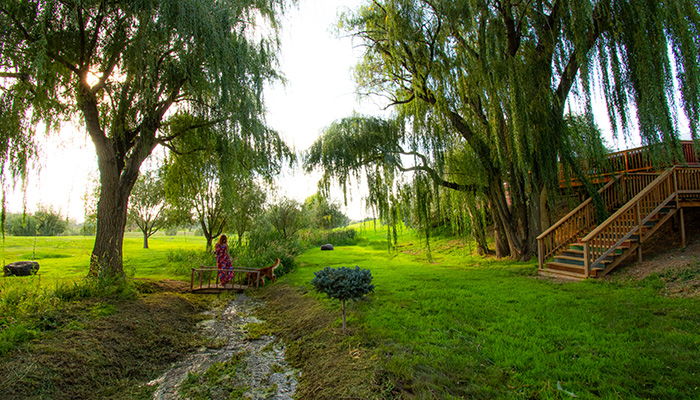 Right outside of Buhl is the Holesinsky Vineyard and Winery, where you can relax and sip local Idaho wine while enjoying the scenery. Sample unique and delicious drinks from a vineyard free of chemicals and pesticides. Additionally, the winery often hosts events such as movie nights and yoga events. Check out their website to plan your visit!
Ride E-bikes Around Hagerman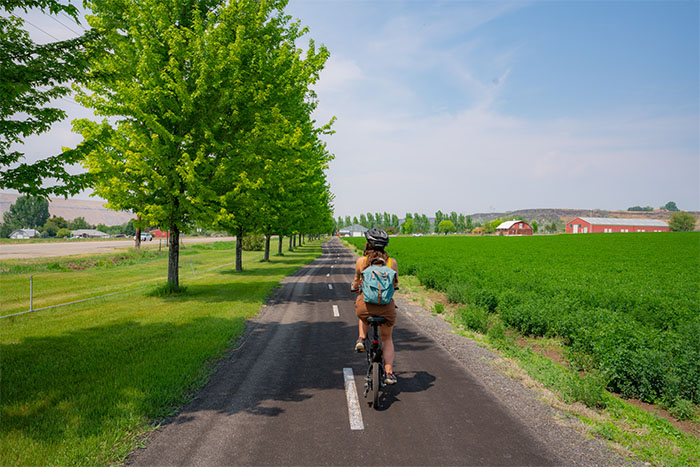 Head out on adventures by land or water with equipment rentals from Hydro Hustlers in Hagerman. With hourly rentals of electric scooters and bicycles or kayaks and paddleboards, you can experience the beauty of Hagerman and the Snake River.
Have Blue Water Adventures
Southern Idaho is a treasure trove for water adventures, including some gorgeous locations with blue water! These spots are ideal for swimming, kayaking, and paddle boarding.
Niagara Springs
Niagara Springs is a Natural National Landmark. You'll need to leave behind your RV or trailer to reach this spot, due to the narrow Snake River Canyon road. Inside the canyon is Crystal Springs Lake, which offers a perfect environment for fishing, picnicking, or floating in the clear water.
Ritter Island
Stunning blue water flows in a stream around Ritter Island, where you can jump in and float the current with an inner tube or kayak. Additionally, there are a variety of waterfalls to see on nearby hikes!
Box Canyon
For a nearly tropical escape in Southern Idaho, visit Box Canyon! This gorgeous blue spring boasts a 30-foot waterfall and a swimming hole where you can relax and soak up the August sun.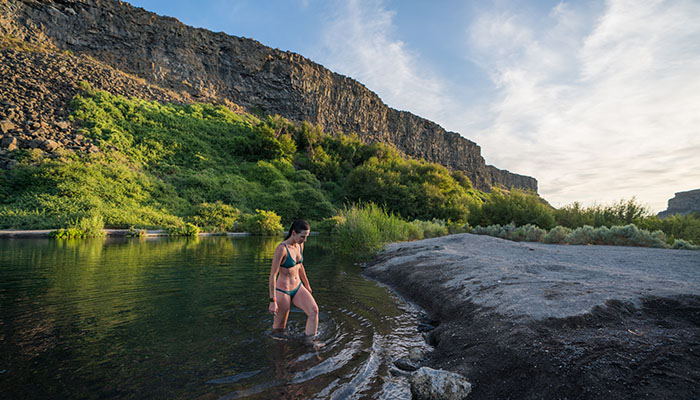 No matter where you are in Southern Idaho, there are all sorts of adventures you can take to make this August the best one yet!