Traveling to Boise and ready to explore Idaho's State parks? Fly into Boise, take a road trip from Lucky Peak State Park, Bruneau Dunes State Park, and the Thousand Springs State Parks. Stay in beautiful towns along the way like Boise, Mountain Home, and Hagerman.
Lucky Peak State Park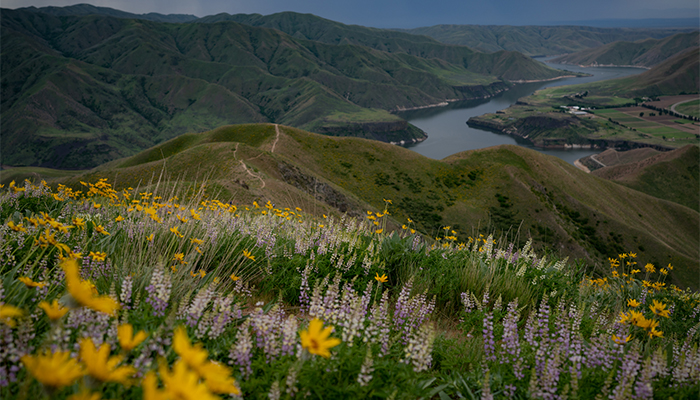 Lucky Peak State Park hiking trails showcase views of rolling green hills, water, and in the spring and summer; stunning flowers. A popular hike is Cervidae Peak which is located about 30 minutes from Boise. Discovery is a popular roadside park that is a great place to host a company party or family reunion. Sandy Point, at the base of the Lucky Peak Dam, is popular for its beach and clear, cool water. Spring Shores offers lakeside access for water enthusiasts.
More information on staying and playing in Boise: https://www.visitsouthwestidaho.org/city/boise/
Bruneau Dunes State Park
Did you know there are Sand Dunes in Idaho? Bruneau Dunes park boasts the tallest single-structured sand dune in North America! Explore the dunes in your hiking boots or rent a sand-board from the Visitor Center. Bruneau Sand Dunes are a one hour drive from Boise, Idaho. Bruneau Dunes State Park offers camping opportunities until late October. Campsites and cabins are available with plenty of first-come, first-served site.
The Bruneau Observatory has the largest telescope available for public viewing in Idaho. More information can be found on Idaho State Parks: https://parksandrecreation.idaho.gov/parks/bruneau-dunes/
Find Lodging and information on Mountain Home here: https://www.visitsouthwestidaho.org/city/mountain-home/
Thousand Springs State Parks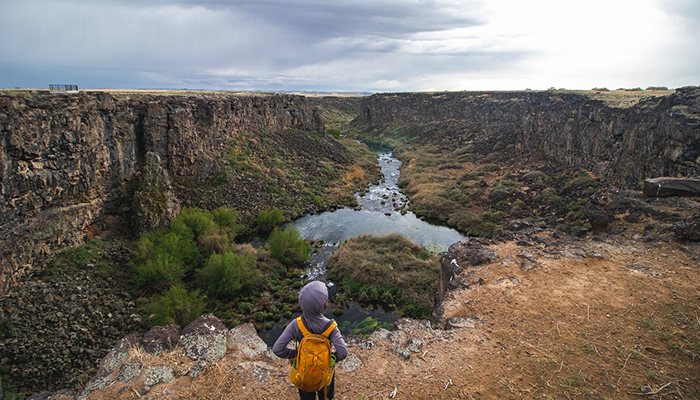 Thousand Springs State Park is park is divided into six units that are all within short driving distance of each other. Each unit offers a unique experience where visitors can explore the Oregon Trail at the Kelton Trail; hike and picnic at magnificent Malad Gorge; fish, view wildlife or ride horses in the indoor arena at Billingsley Creek; step back in time and tour historic agricultural structures at Ritter Island; hike in Box Canyon Nature Preserve and watch bald eagles (Box Canyon is feature in the image above;) picnic or teach the kids to fish at Niagara Springs. There is a $7 charge to enter these parks, the one payment will allow you to visit all of the parks for that day. *Oct 2023 Niagara Springs Water Access is closed to visitors.*
More information on Thousand Springs State Park: https://parksandrecreation.idaho.gov/parks/thousand-springs/
Stay in Hagerman or Nearby: https://visitsouthidaho.com/stay/