Hummingbird House is the newest small business to join Gooding, ID. The locally owned coffee shop is located at 125 7th Ave W, Gooding, ID inside a renovated church. The aesthetic is beautiful, and it truly the best place to grab a coffee before adventure!
Not only do they offer a variety of drinks for coffee-lovers, but they also have other delicious options including tea, smoothies, and hot chocolate! The building has space to spread out and enjoy a coffee with your loved one.
Additionally, Hummingbird House has their own wine club. By joining, you'll be given two bottles of wine each month, varying between local and exotic flavors.
You can join the wine club and learn more about them on their website: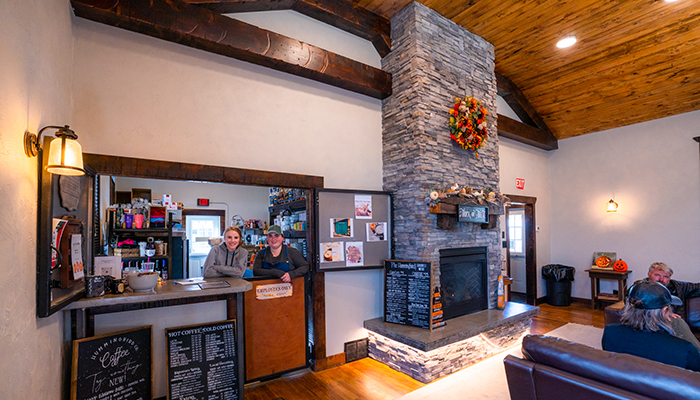 There are plenty of adventures to partake on after enjoying a drink! From exploring the historic town of Gooding to discovering caves and rock formations, there are so many places to see. We recommend checking out the Historic Gooding B&B to learn history about the town, and stay the night! Another place to stay is a haunted inn. Rumors are that the University Inn in Gooding has had tons of paranormal experience. Book a night yourself to see!
There are caves nearby such as Deadhorse Cave and Tea Kettle Cave. These two caves are incredible, and loaded with rich history and geology. Please keep in mind that you are a guest, so leave no trace and do not disturb the environment in any way. Also, check out the Little City of Rocks just north of the caves to discover hoodoos and arches! Hike through the park and see gorgeous views year round. Be careful as all of these roads leading to nature can be extremely muddy and bumpy. Park far away and walk in if you're unsure of your car's capabilities.