Twin Falls Art in the Park 2022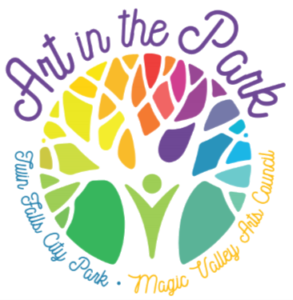 Twin Falls Art in the Park 2022
The annual art fair in Twin Falls Park is close by! Artist booths, demonstrations, food tasting, and Ice cream Funday awaits.
Event timelines
JULY 23
Show Hours: 10am – 7 pm
Art in the Park Food Truck Fest: 11:00 a.m. – 7:00 p.m. (Contest is over at 7:00 p.m. but food will be served until 8:00 p.m.)
The Art & Soul of the Magic Valley Awards Ceremony begins at 7:00 p.m. at the Bandshell in Twin Falls City Park
JULY 24
Show Hours: 9am – 4pm
Kids Art in the Park: 9 am – Noon
Twin Falls Rotary's Ice Cream FunDay: 11:30 a.m. – 3:00 p.m.
Booth Breakdown begins at 4:00 p.m