Christmas City, USA in Rupert, Idaho, transforms into a magical wonderland during the holiday season. The town glows with dazzling lights and festive decorations, drawing visitors from far and wide. It's a perfect destination for families and friends seeking the joy of Christmas.
The schedule of events includes ice skating, Santa's Workshop for kids to meet Santa Claus, delightful caroling and musical performances, a bustling Christmas market, and the grand lighting ceremony.
Christmas City, USA is more than a destination; it's an immersive experience where the spirit of Christmas comes alive, creating lasting memories for all who visit.
Schedule of Events: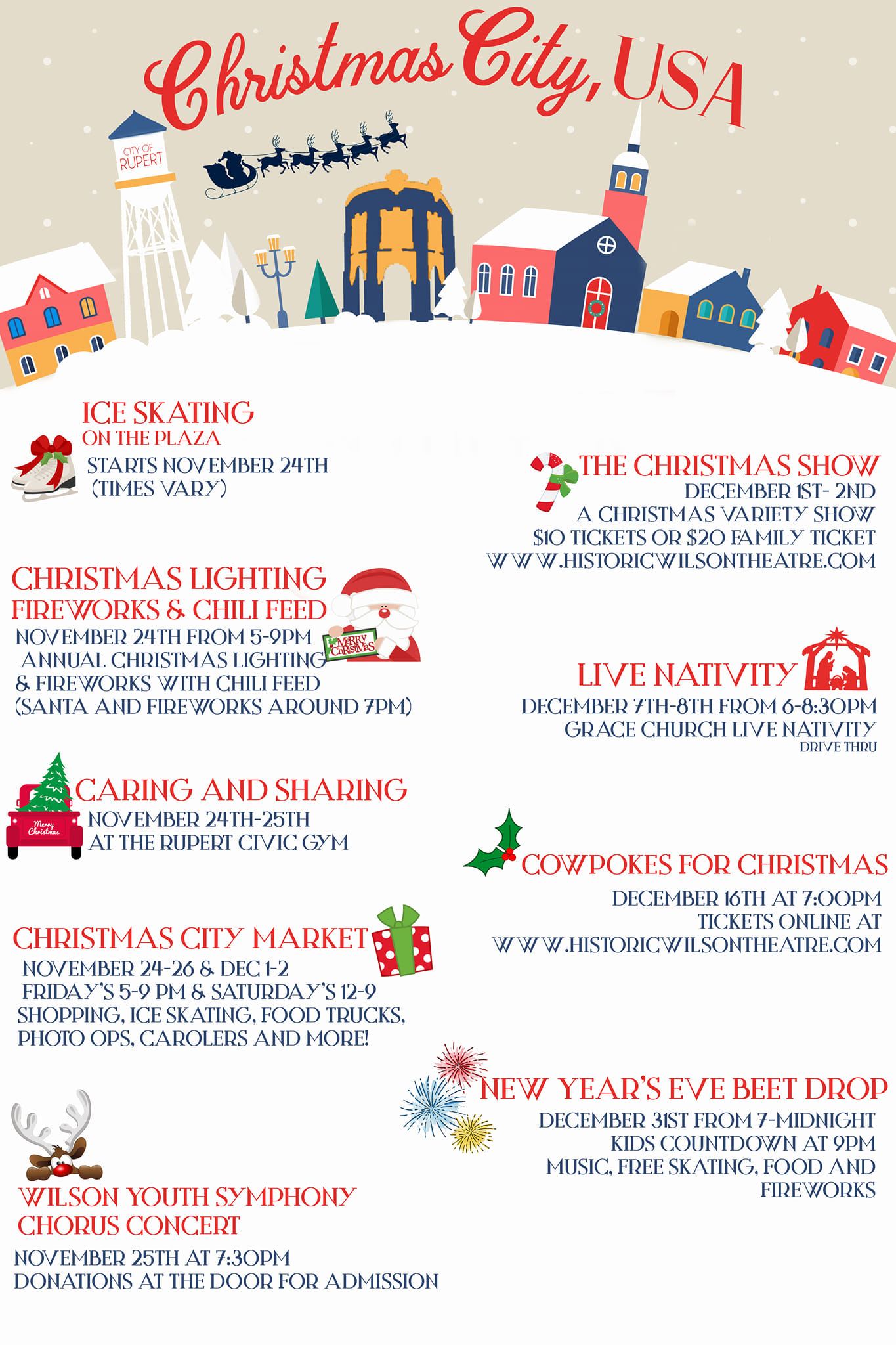 Plan your Christmas City stay:
Looking for cozy accommodations during your visit to Christmas City, USA in Rupert, Idaho? Discover a range of comfortable lodging options in the area when you explore places to stay on visitsouthidaho.com. From charming bed and breakfasts to modern hotels offering convenient amenities, the website provides detailed information on accommodations suitable for families, couples, or solo travelers. Plan your stay in Rupert and make the most of your Christmas getaway by finding the perfect lodging that suits your preferences and budget. Visit https://visitsouthidaho.com/stay/ for a comprehensive guide to accommodations in the area.