ARTS ON TOUR | International Guitar Night
February 13, 2019 @ 7:30 pm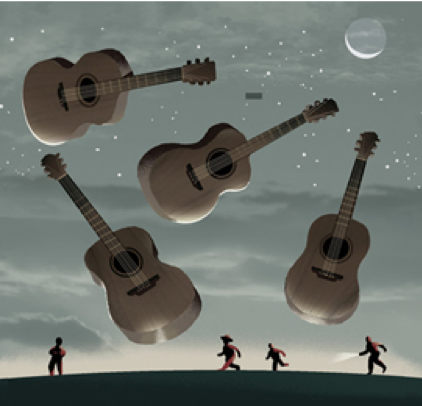 International Guitar Night is North America's premier mobile guitar festival, bringing together the world's foremost acoustic guitarists to perform their latest original compositions and exchange musical ideas in a public concert setting.  For each tour, International Guitar Night founder Brian Gore invites a new cast of guitar luminaries to join him for special evenings of solos, duets and quartets that highlight the virtuosity and diversity within the world of acoustic guitar.  The 2019 tour features Italy's Luca Stricagnoli, whose showmanship and arrangements of heavy-metal songs has made him a huge fan favorite, French Swing sensation Antoine Boyer, Flamenco master Samuelito, and Turkish fretless guitarist Cenk Erdogan.
internationalguitarnight.squarespace.com
Tickets are $18/adults or $10/children HS and under and are available at tickets.csi.edu, by calling 732-6288, or at the CSI Fine Arts Center Box Office.