Burley, Idaho is the place to be when it comes to fun on the water! The Snake River runs east to west through Burley. The city sits north of a pretty mountain range that can be seen over the river. Boaters, wake boarders, skiers and tubers love cruising the Snake all summer long.
The Snake River
The river is about 16 feet deep and doesn't get its name from having snakes in it, rather because it sports many twists and turns similar to a snake! It is actually believed to have received its name from a Native American hand symbol. The river through Burley is extremely accessible unlike the rest of the area, drawing in boaters, wake boarders, kayakers, and other river users all throughout spring, summer, and fall.
Idaho Regatta
The river near Burley is long, wide and almost always glassy smooth. The perfect conditions for high speeds, adrenaline & fun. The Idaho Regatta is an annual boat race that takes place on the Snake River located in Burley, Idaho. The race is held on the last full weekend in June. To view this event, head to Rivers Edge Golf Course Marina & Park.
Kayak Rentals & Wake in the Snake with Idaho Water Sports
One of the most fun ways to experience the Snake River in Burley is by renting kayaks or paddle boards from Idaho Water Sports! They have a rental station at Heyburn Riverside Park, and a store in Burley. Idaho Watersports also hosts a yearly event called Wake in the Snake. The action packed, Annual Grass Roots Wakeboard competition for all ages and abilities is so much fun to watch!
Fun to have in Burley
Burley offers so much more than just the river! There are awesome local restaurants nearby, incredible hikes just a drive away, and a wildlife refuge north of town!
Burley and the surrounding area has really interesting businesses that are a fun to visit. Learn history at the Cassia County Historic Society and see incredible artifacts. They have quite the collection, and tell a story with each featuring area. There is even a Pullman train car from the early 1900's that may have displayed the body of John Wilkes Booth!
The best meal in town can be found at Morey's Steakhouse that has a beautiful seating area to see the river and mountain landscape. Boating all day? Dock at Morey's for dinner while watching the sun go down! They have different specials daily, all unique and delicious. We recommend sitting outside near the river and dock where you'll see boats float by, or if your favorite team is playing sit in the bar area to see all sports coverage. This locally owned restaurant is perfect for all tastes in food and drinks!
After you fill up on food take some change to Arcadia. Take the kids to play on fun new exciting games, and the adults can enjoy playing on all the retro games for a good night of nostalgia. Head across the river to Heyburn Riverside Park and walk a beautiful path along the Snake for sunrise. The Mini-Cassia Visitor's Center is located at Heyburn Riverside Park where you can get all the information you need about the area.
A wonderful hotel in Burley is the Best Western. There is a lovely yard area out back with a pool, hot tub, outdoor bar, restaurant, yard games, and space to hang out around the fire.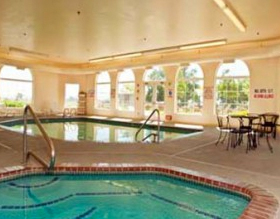 City of Rocks
The City of Rocks is a one hour drive south of Burley. The "Silent City" is one of our most photographed location in Southern Idaho. Every direction you look is the perfect photo background. Hike to Window Arch to get a photo inside of an arch with a gorgeous backdrop! Castle Rocks State Park is a neighbor to City of Rocks with similar rock formations. Both have world class climbing, and amazing hikes to do.
Lake Walcott
Lake Walcott is a quick half hour drive from Burley. It is located on the Minidoka National Wildlife Refuge and is the perfect place to spend a day. Lake Walcott State Park is a great place to park for easy access to the outdoors. There is a 21 hole disc golf course winding through towering trees with views of the river. Find picnic tables and soft grass to spread a blanket out and enjoy the day. Enjoy making memories with your family and loved ones in this peaceful place.
There are 22 serviced campsites, 18 standard, 1 group and 2 cabins for rent. Also enjoy boat ramp, grills, indoor restrooms and showers, fire rings and life jacket loaner stations.