6 Kid-Friendly Adventure Ideas in Southern Idaho
Written by an exploring mother of two sons, India Tate, Instagram: ourwanderlust_life
Planning to visit Southern Idaho on your next family vacation? We recently visited Idaho and had the most amazing time! We were only there for a weekend trip, but were able to pack so much into the 3 full days that we were visiting the area due to the close driving proximity to all of these locations. Southern Idaho is so beautiful and should definitely be on your list of must visit places as a family. As a single mom, I also felt very safe traveling throughout the state and exploring the different areas!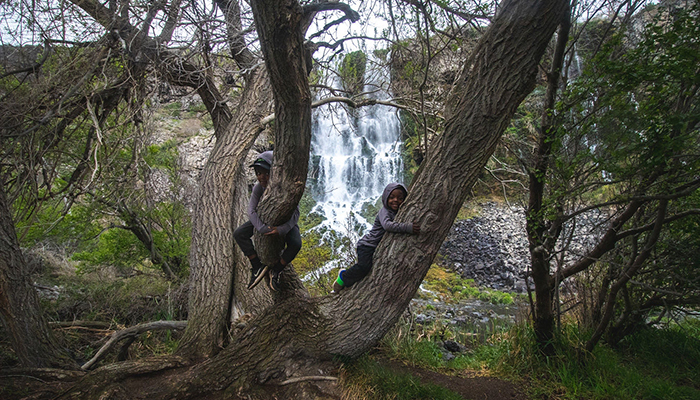 If you never thought to put Southern Idaho on your list, definitely consider it! It's a great place to visit during any season and an adventure you most certainly won't forget.
Continue reading for a list of all the kid-friendly activities worth visiting in Southern Idaho!
Perrine Coulee Falls & Perrine Bridge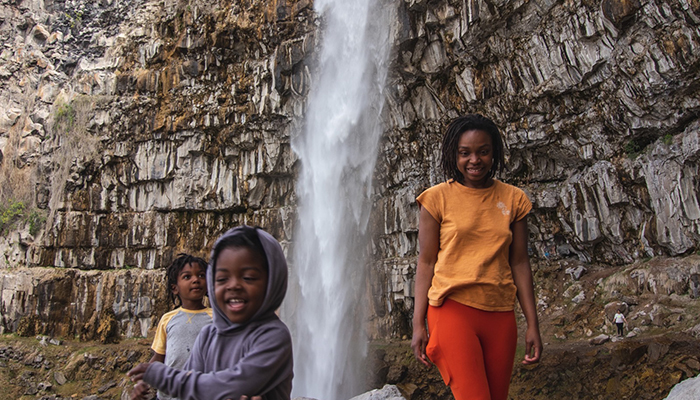 If you know anything about Southern Idaho, then you know that the Perrine Bridge and Perrine Coulee Falls is a must see when visiting this part of the state. This waterfall is right off the road and you can walk under it which makes it easily accessible, as well as a fun and quick kid-friendly and family friendly activity! The Perrine Bridge is the main bridge you drive across to get into Twin Falls, Idaho. It is also where you can watch BASE jumpers jump from the side of the bridge!
Balanced Rock + Balanced Rock Park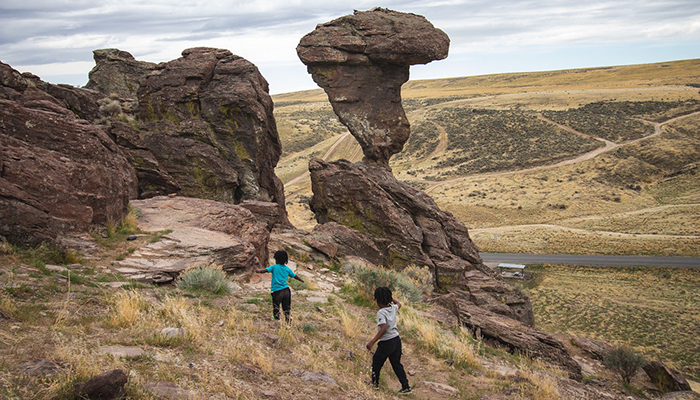 Balanced rock is a true gem in Southern Idaho. My kids were 5 & 4 at the time of our visit and had no issues climbing the steep hill to get up to Balanced Rock. They loved exploring the grassy area around the mushroom shaped rock, but enjoyed Balanced Rock Park across the street even more! Over at the park there is a creek, swings and tables to enjoy a nice lunch in the park.
Shoshone Falls After Dark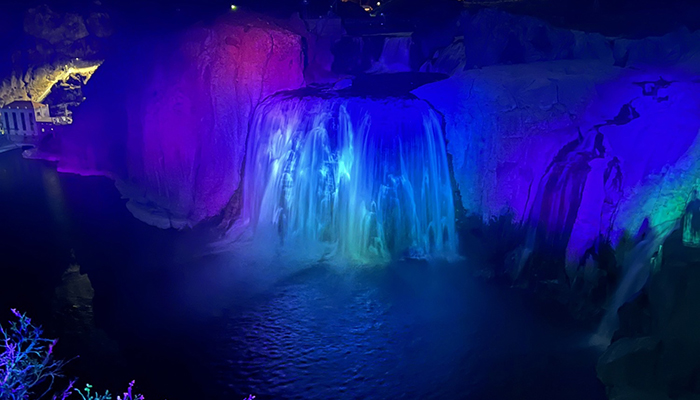 This annual event is a true crowd pleaser! Experiencing the beautiful Shoshone Falls during an evening light show is an experience in and of itself and definitely worth a visit if you're in the area! This show typically runs at the end of April/early May and this year (2023) will be running in July! It is 20 minutes worth of music and beautiful flashy lights! The kids really enjoyed this event. If you do attend, note that it doesn't start until it gets dark, so roughly around 9pm would be the first showing in April, for the July show, the first showing is around 9:50. 
Heyburn Riverside Park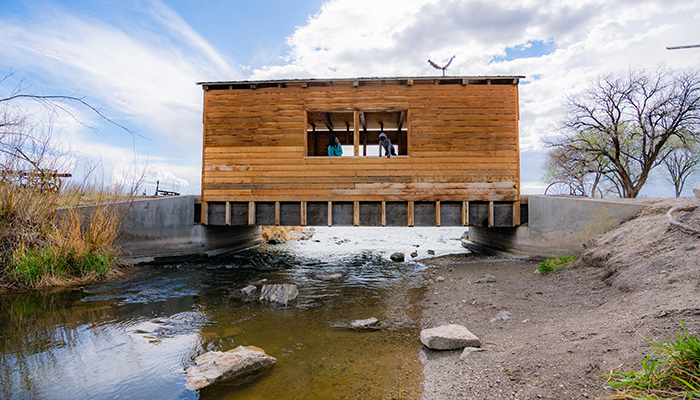 This park was one of my kids' favorites! You can take a nice walk along the river and then enjoy the day at the playground! You can even make a day of it and bring your lunch to the park. One thing to note is that the park is part of an RV park which is across the parking lot. Finding simple parks when we travel is always on our to do list, so we were happy to have found this hidden gem!
Snake River Canyon
Snake River Canyon is beautiful to visit at any time, but during sunrise or the early morning hours is by far my favorite! The canyon can be seen from many viewpoints including the Perrine Bridge and Shoshone Falls. It runs over 50 miles and is about 500 ft deep. If you opt for the trail along the rim of the canyon, note that it runs very far, so you can walk as far or as short as you would like. With the kids, we didn't walk too far at all, but admired the canyon from various viewpoints.
If you're hungry after exploring, stop over at Redhawk Gastropub and you'll be able to get an amazing view of the canyon from their outdoor seating! 
City of Rocks
The City of Rocks National Reserve is like a huge playground for kids. So many big rocks to admire, rocks to climb and a plethora of hiking trails. This park wasn't busy at all when we went in the spring time, but no matter when you go, it's definitely worth the drive to get there! From twin falls, its best to take the route that leads you to the visitor center rather than the other entrance, so that you can stop and grab some information before heading into the park.
If you're hungry, stop by The Lunchroom for a nice lunch. The lunchroom is a very unique lunch spot along the route and the owners (who also own the general store across the street) have a beautiful story and goals for the place.
Southern Idaho is filled with so many gems and it is the perfect place to visit with your family. I hope these 6 Kid-Friendly Ideas have given you some fun adventures to add for your next visit to the beautiful state of Idaho!